Manila, Metro Manila that is, is not only a city rich in history that dates back to the 16th Century. Manila and its surrounding cities may also offer great shopping experiences from the upper class shopper to a bargain-bug. The following is a list of major shopping malls or districts around the metro.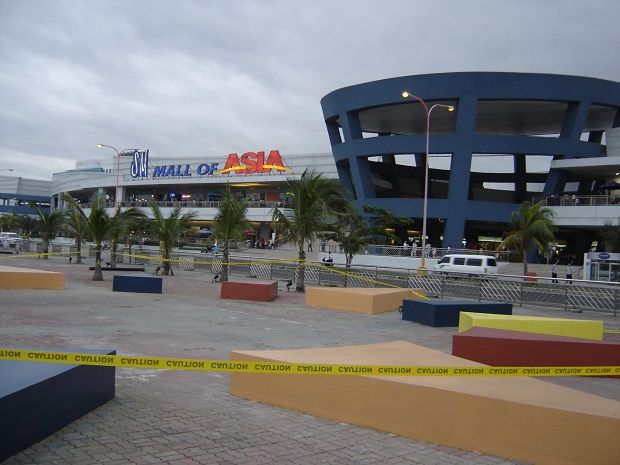 Currently is the third largest mall in the world in terms of gross floor area, a 386,000 square meters in total. It is composed of 4 buildings that are interconnected by walkways. Aside from providing a wide range of shopping experience, the mall also features several theaters and cinemas, restaurants, the Philippine's first IMAX cinema, a Science Discovery Center, an Olympic sized ice skating rink, bowling alleys, billiard halls, and a supermarket. It also houses Dell Inc.'s contact center which adds to the growing number of Philippine call centers.
The mall is located at the reclaimed area on Bay City in the city of Pasay and faces the Manila Bay. It has also been the location of the annual World Pyro Olympics where countries from around the world compete by their beautiful fireworks display on the bay.