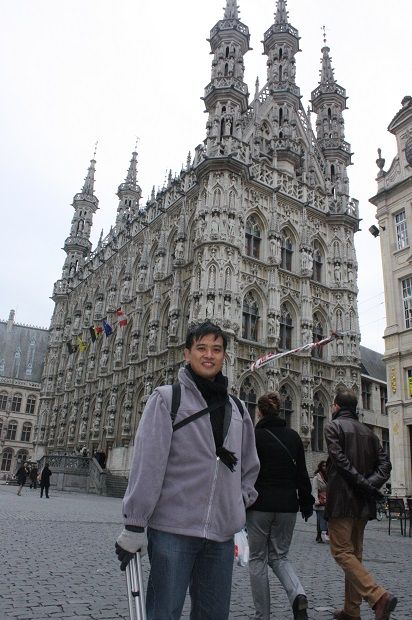 On my very first day in Belgium, I decided to tag along with the rest of my colleagues who had their own day planned and they've thought of seeing the next town, into the historic town of Leuven.  Leuven is about an 30 minutes drive east of Brussels.
Well going into Leuven by car from Brussels, we have mainly relied on using the GPS to get there.  All I remember is that we passed through the Ring Highway and connecting to E40 to the east to reach the town.
The town seems small and we just parked somewhere near the town center and the first thing that I have seen that struck me is a statue of what looked like a gnome.  I actually thought that he looked like Dobby of Harry Potter.  It was actually the statue of Paep Thoon who once lived in Leuven in the 15th century. And from where we parked, we simply walked a short way through a small market where stalls of fruits, flowers, waffles, ceramics, and other stuff.